ZOME Smart Energy Solutions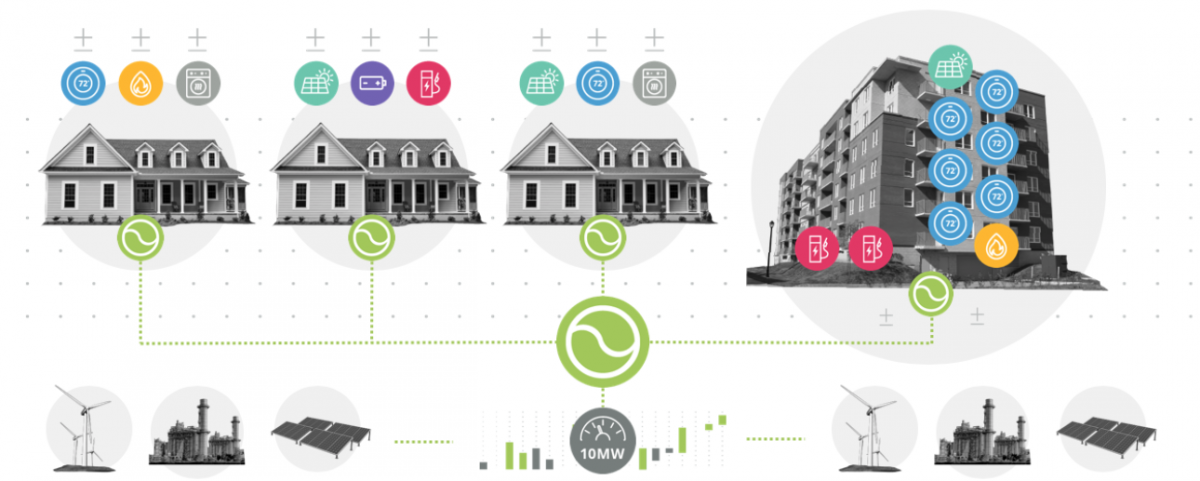 The Evolving Energy Grid
Traditional energy generation, based on coal, nuclear, and gas, provide a stable, predictable supply, however environmental concerns and regulations dictate we move away from fossil fuels. Renewable energy resources, while pollution-free and inexpensive, only output power when the sun is shining, or the wind is blowing.
As renewable energy generation investment grows, and traditional energy slows, the supply of energy becomes less predictable creating a significant challenge for energy providers: Too much supply and resources are wasted. Too much demand and the results are blackouts and equipment failure.
ZOME helps energy providers balance supply and demand by bridging the evolving energy ecosystem and consumer smart energy devices. ZOME utilizes cloud computing, machine to machine learning, AI, IoT and blockchain to connect and control smart energy devices directly with the electric grid and energy markets.
ZOME is a cloud-based software solution for the residential and commercial energy sector that works with building owners and energy providers enabling energy efficiency, revenue generation and wholesale energy trading. ZOME's patented algorithms designed for energy efficiency, grid-orchestration, and transactive energy, enable innovative energy programs that are a win for building owners, energy providers, and the environment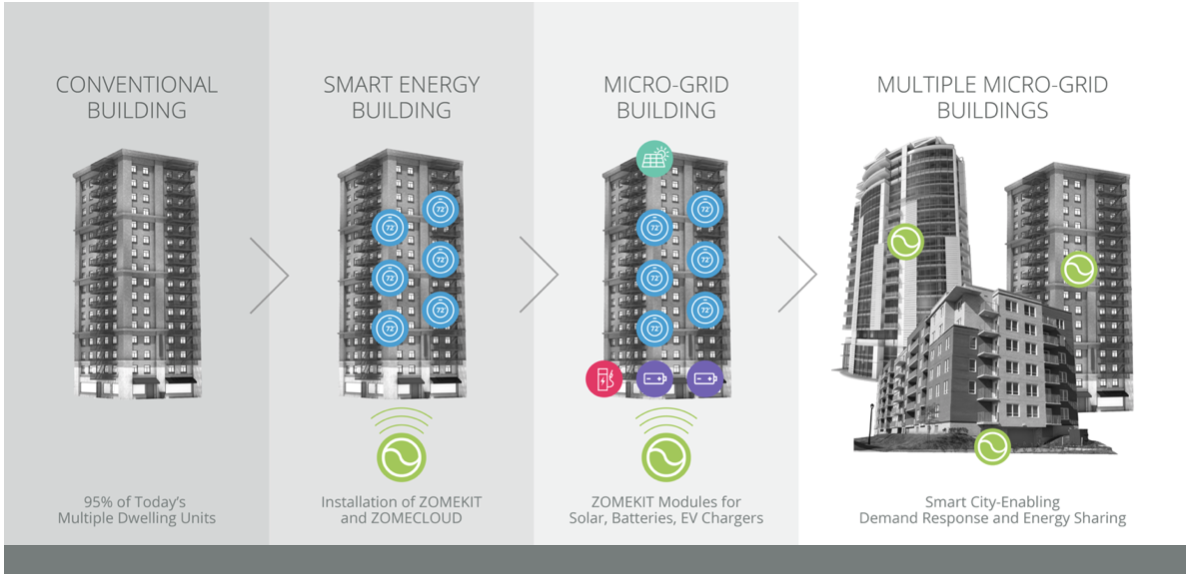 A PRACTICAL PATH TO SMART CITIES
The promises of today's, and tomorrow's Smart Cities include energy independence, optimized energy usage, cost containment, and carbon neutrality.
A building with energy resources such as solar and storage can be "off-the-grid" and can produce and store its excess energy. The ability to be off the grid and intelligently manage energy enables a building or to become a micro-grid.
A micro-grid can dramatically decrease energy costs for homeowners, apartment building owners, tenants, commercial building owners, and industrial operations.
Energy providers can leverage micro-grids to balance areas of the energy grid by asking micro-grids to conserve energy during peak demand times or redirecting excess supply to other parts of the grid that need it most.
Furthermore, micro-grids can be aggregated to create a substantial decentralized energy source that can operate independently of the grid altogether.
In the best case, a micro-grid generates more energy than it needs and can sell that excess supply back into the electrical grid, thus becoming a revenue-generating decentralized power plant.
ZOME's objective is to create multi-revenue streams for energy providers and building owners not only by saving them money but by enabling them to generate money."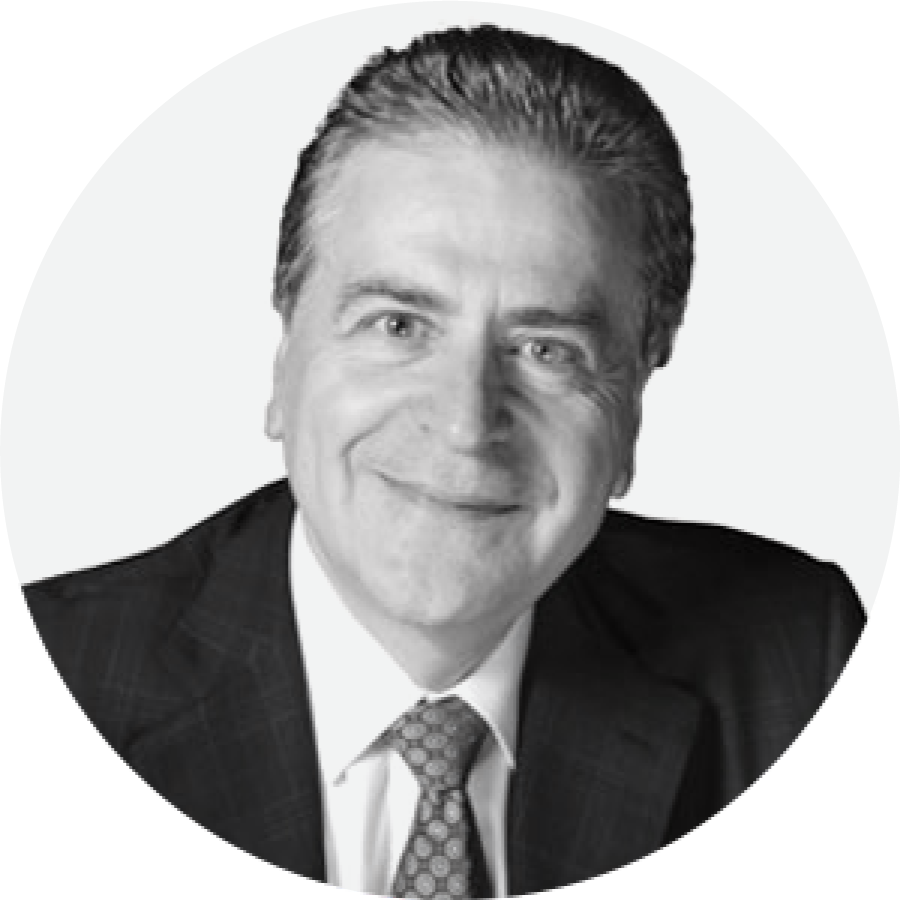 Dr. Alex Papalexopoulos
Chief Executive Officer